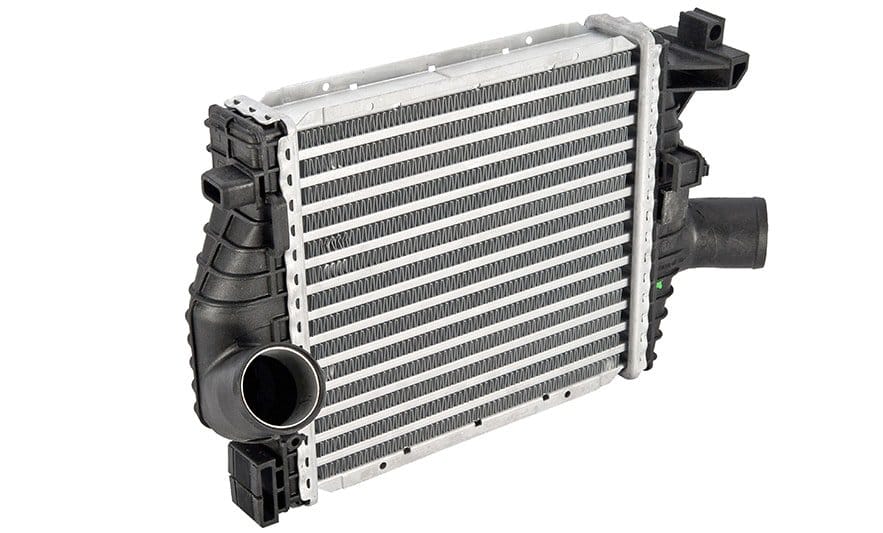 CHARGE AIR COOLER REPAIR AND REBUILD
Triangle Heavy Duty Radiator for Charge Air Cooler Repair and Rebuild in Elk Grove Village and the Greater Chicagoland Area
For quick solutions that last depend on Triangle Heavy Duty Repair!
The charge air cooler simply cools down the airflow emitting from your truck's turbo charger before it goes into the engine. When a leak or malfunction occurs with the charge air cooler, the result is loss of power and engine efficiency.

At our "one-stop shop on Irving Park Road in Elk Grove Village, our service techs are very knowledgeable about this important component of your vehicle's cooling system. We can either clean and restore the part, supply a new one, or fabricate a customized charge air cooler. When Charge Air Coolers Break Down
In the event that the turbo charger in a truck's engine malfunctions, the cooler can become clogged with dirt. Fortunately with our cleaning and rebuilding expertise, you'll save time and money and get your truck back into service fast. Our team can deliver your repaired charge air cooler in just about one day or so, and you'll love the low cost in comparison to a new part.
IF YOU'RE CONCERNED THAT YOUR COMMERCIAL TRUCK OR CONSTRUCTION EQUIPMENT HAS OBSOLETE OR HARD-TO-FIND PARTS, WORRY NO MORE! WE REGULARLY FABRICATE CUSTOMIZED CHARGE AIR COOLERS!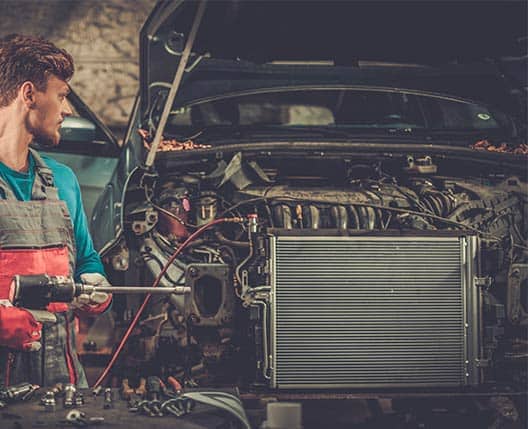 Here are just some of the reasons to choose our quality charge air cooler repair service:
Our technicians are knowledgeable and experienced with all aspects of repairs and preventative maintenance for charge air coolers

We can clean, restore, and return your charge air cooler within just one day

For outdated units we'll fabricate a new charge air cooler to match OEM specs

When you trust your commercial trucks and industrial vehicles to Triangle Heavy Duty Radiator, we get it done right to save you time and money

DO YOU HAVE A HEAVY DUTY RADIATOR THAT WE CAN HELP WITH?